The support of students and the school of Samundratar
Backgrounds
Many students weren't able to go to school after the earthquake because neither the school fee nor the money for the obligatory school uniform was available. Most of the families los their few belongings. In the summer of 2015 our organization decided to equip the school 'Rukmani Higher Secondary School' in the village Samundaratur (District Nowakot) with 400 school uniforms. The materials for the uniform were bought in Kathmandu and the local tailors of the village manufactured the shirts, blouses and trousers customized. In addition to that every student was given a backpack for all their exercise books and school books which they had to carry under their arms before.
We provided two used laptops and one projector for the whole school, in order for the students as well as their parents to be able to have access to the internet and other media.
New uniform in pink and grey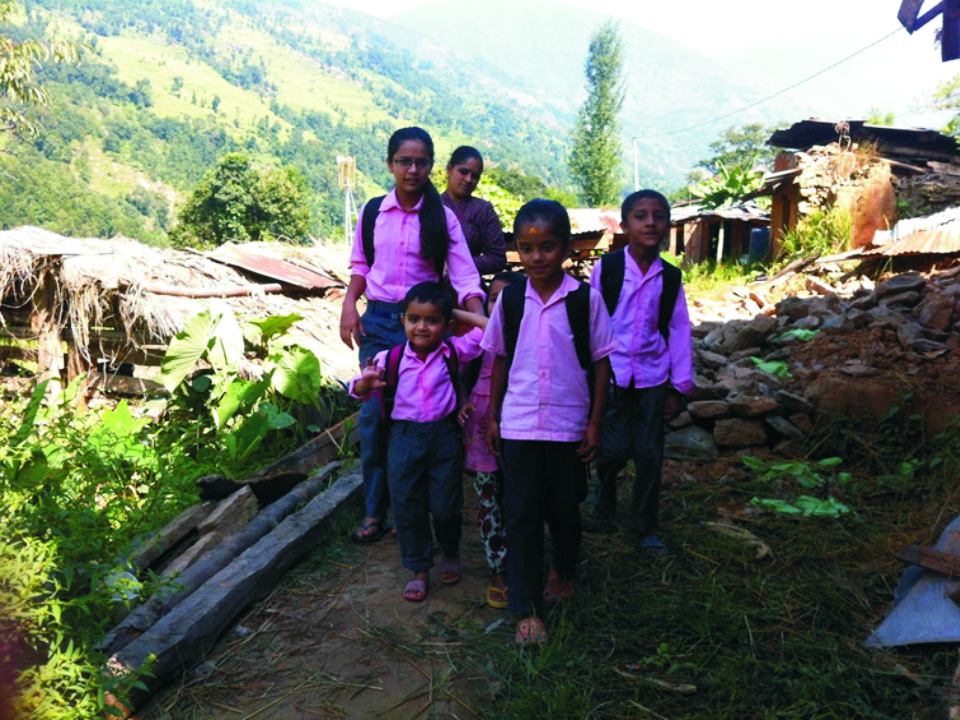 Thomas Kappenbergerpassing out new backpacks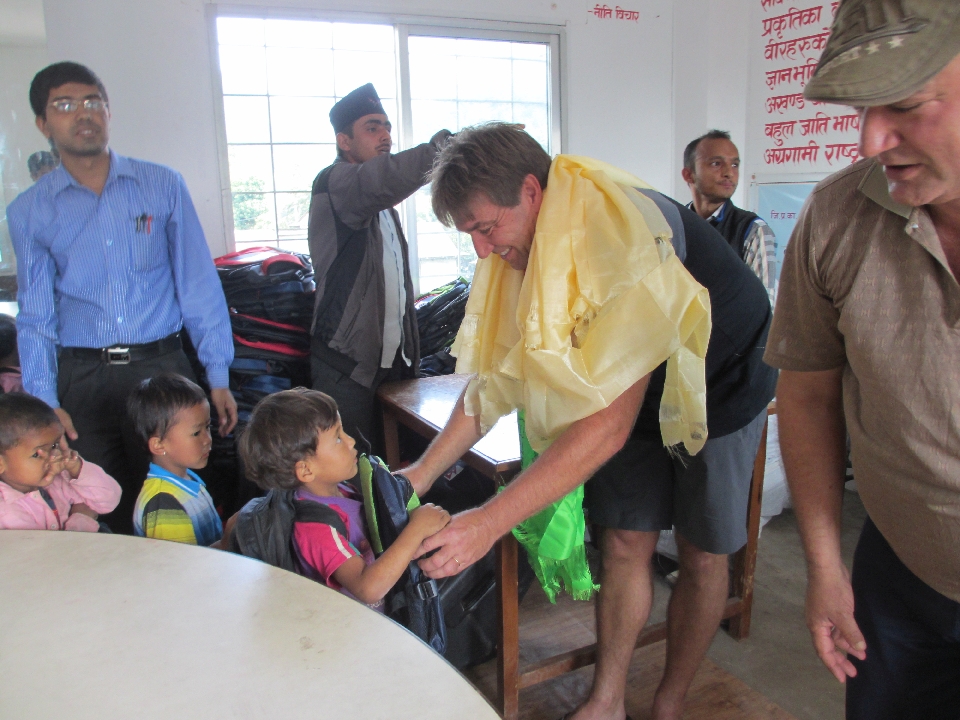 Handing over laptops to the principal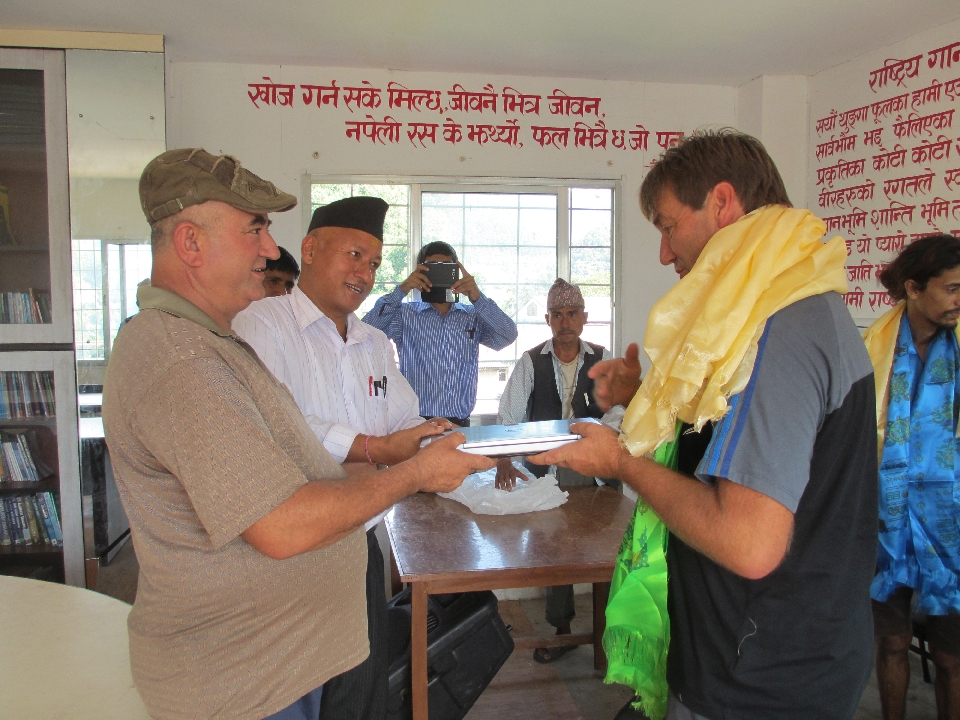 Students on their way home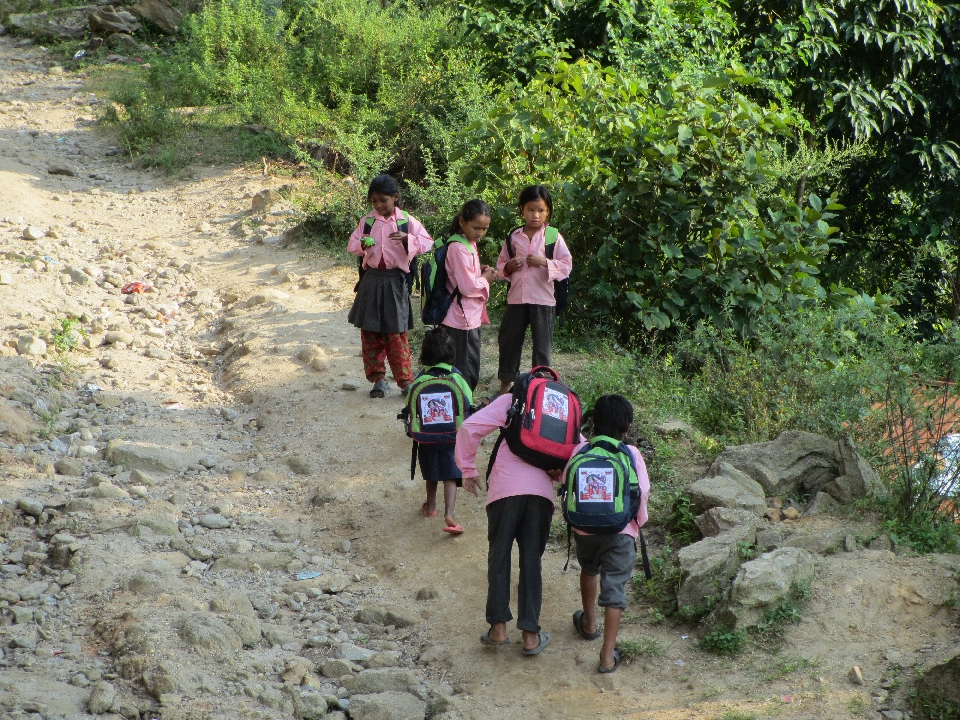 In order to provide a sustainable support for the students in need during their time in school we pay the school fees every school year in equal parts for the girls and boys (currently 16).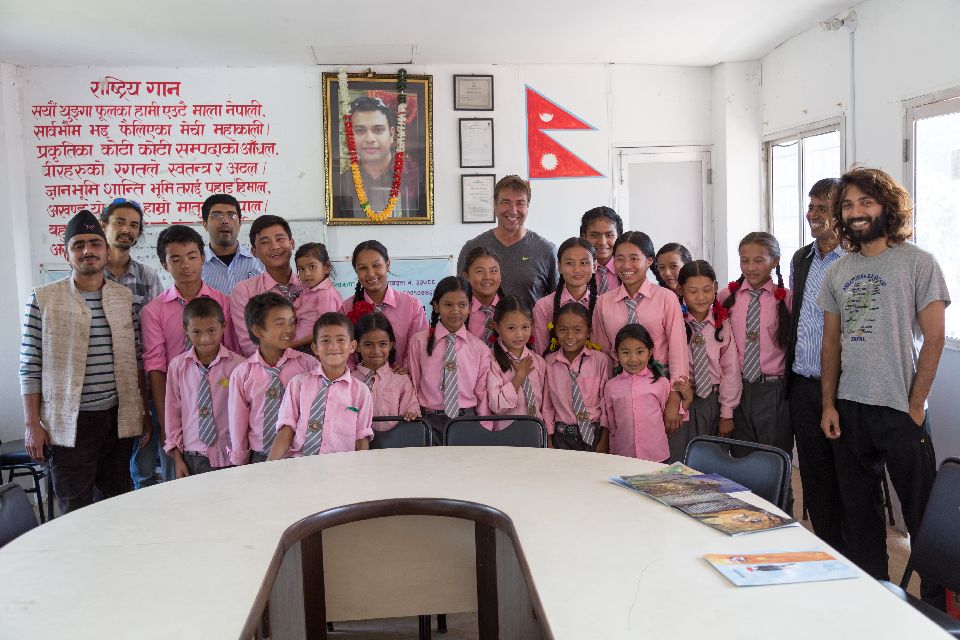 A look into an empty and barred classroom with the most simple equipment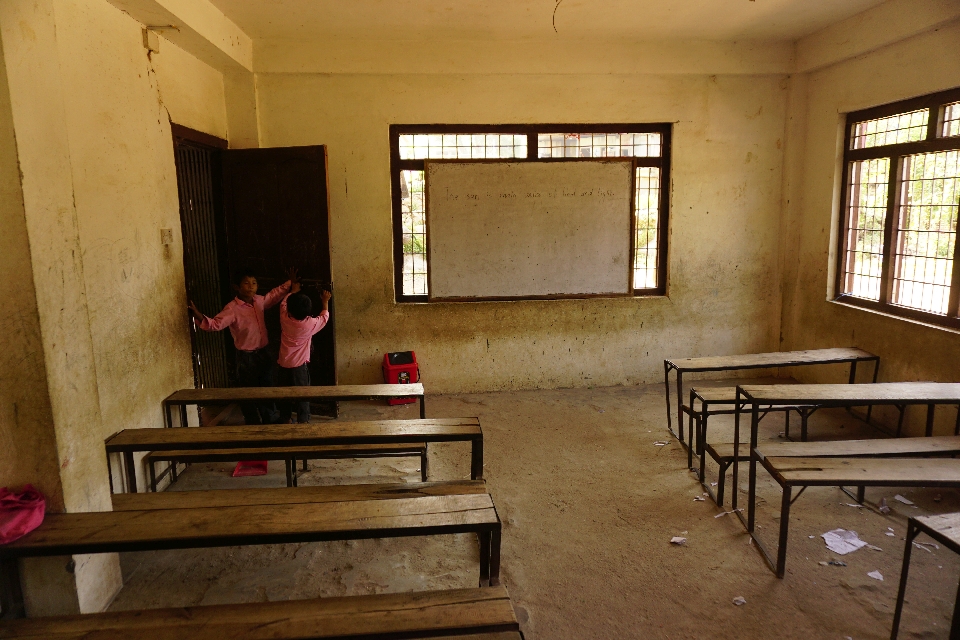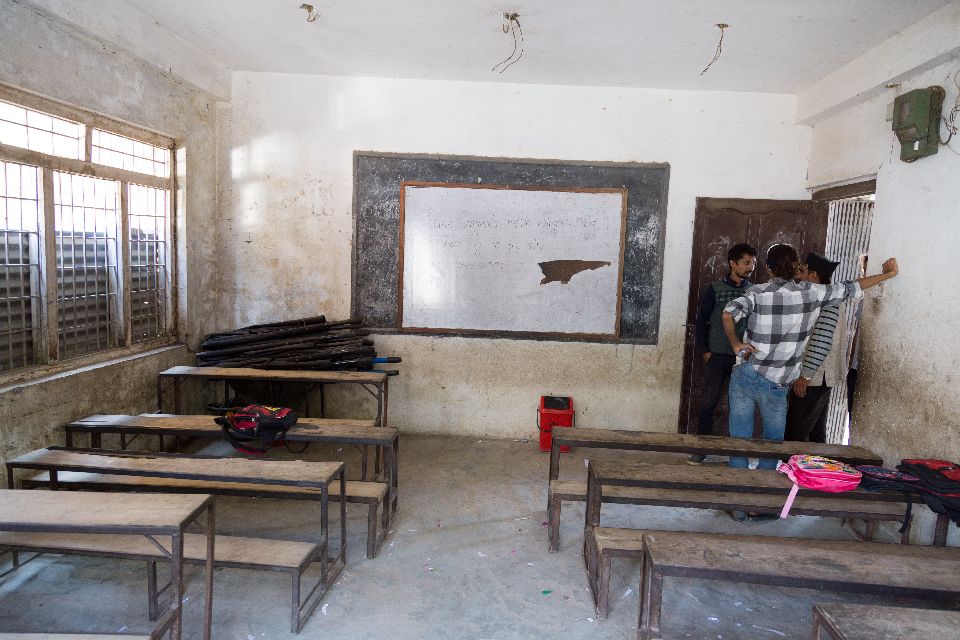 A look into a classroom during a lesson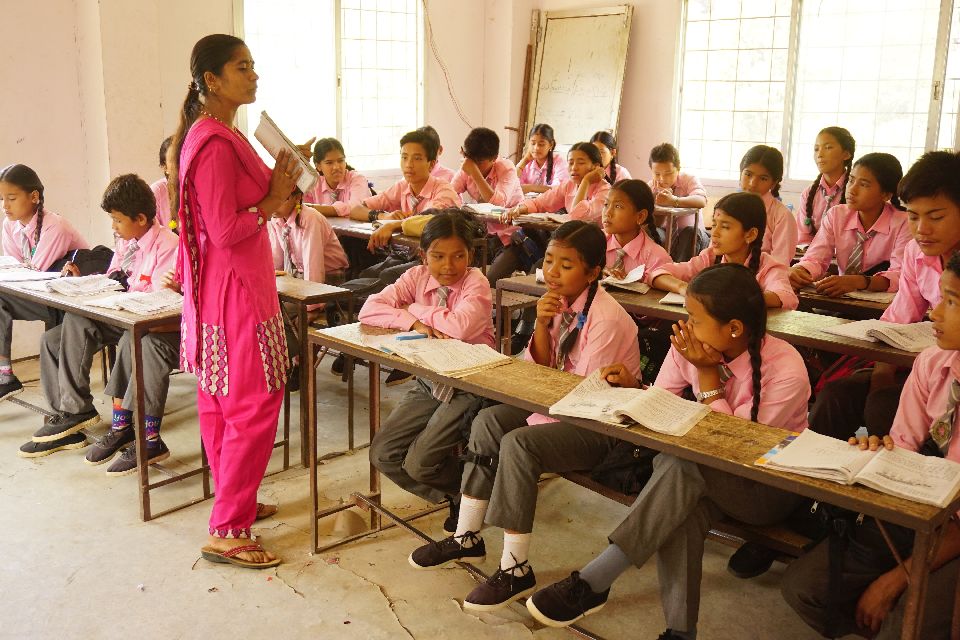 The teacher's room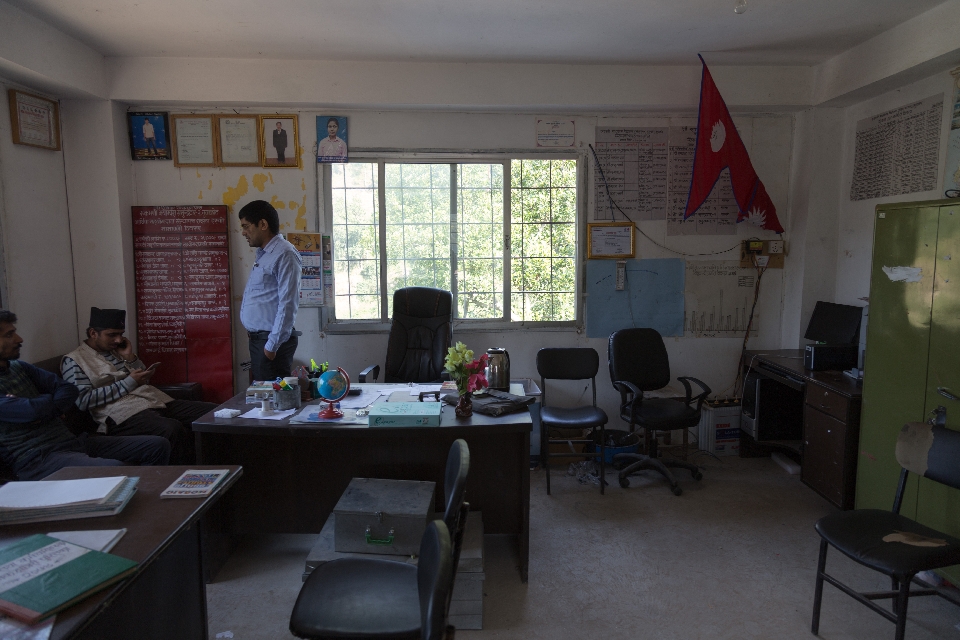 Marcello reparing PCs in the so called 'computer room'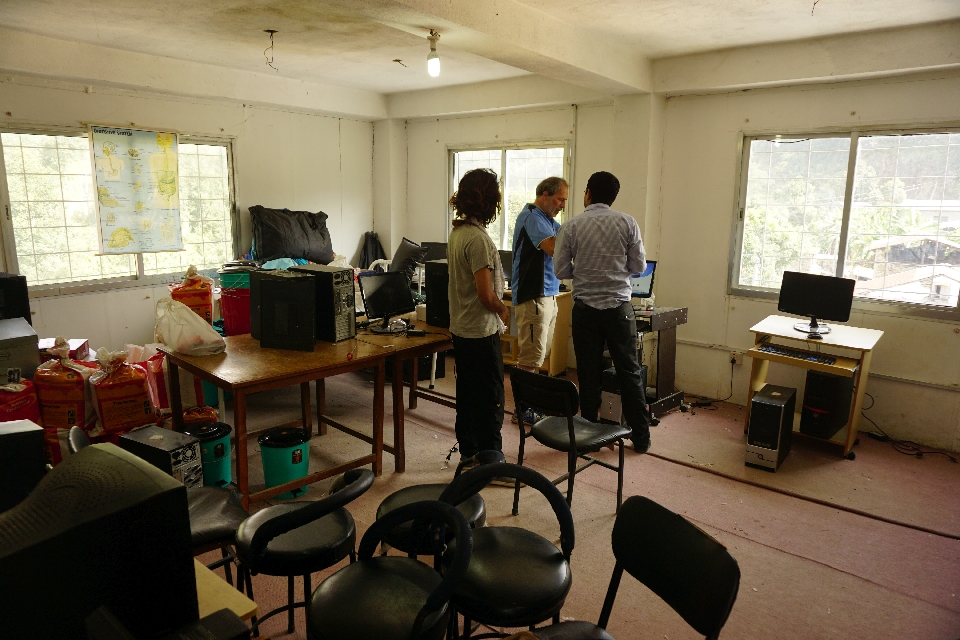 One look into the poor looking kindergarten/nursery school. It has two rooms and it belongs to the school. Because of the equipment it can be seen as a preschool rather than a kindergarten/nursery school with a place for creativity and time to play. There are hardly any methodological-didactic toys.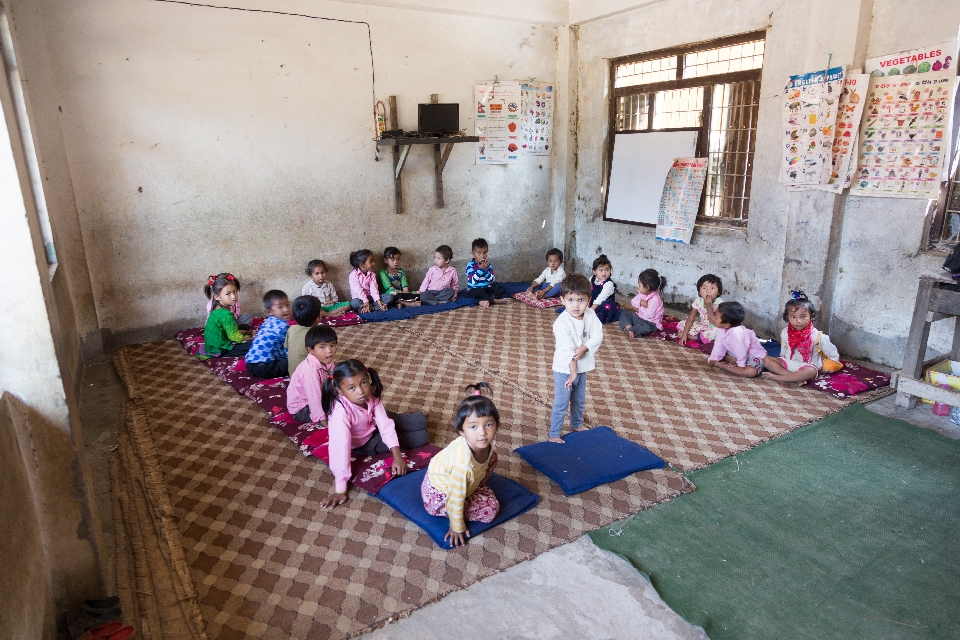 Curious for the brought along and creative toys (Flowers which can be stacked into each other)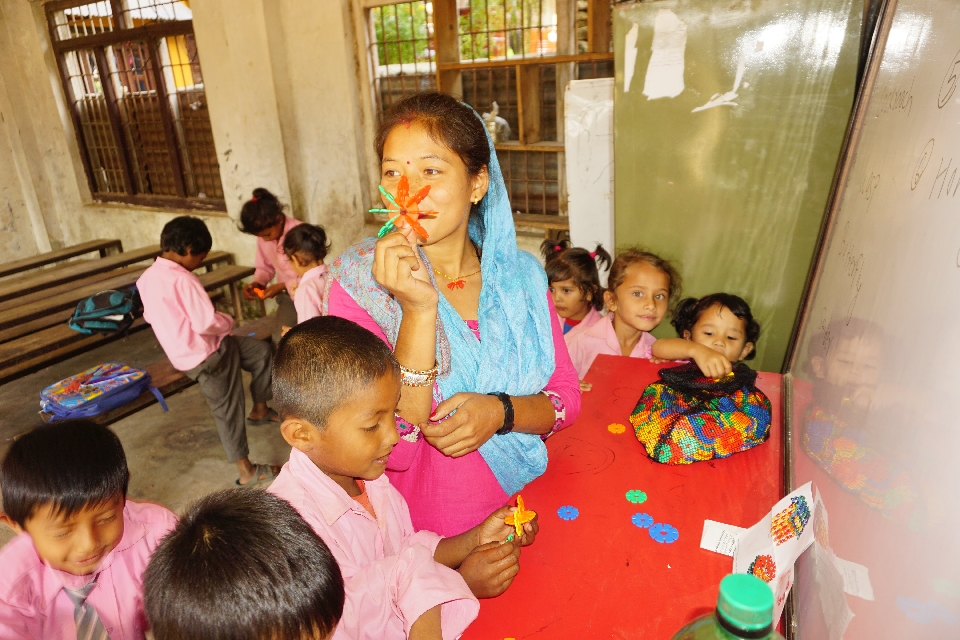 In this area we want to build a hostel for up to 50 students. It is meant for all the children and young adults who live far away from the school, so they can sleep and eat at the hostel during the week and on school days.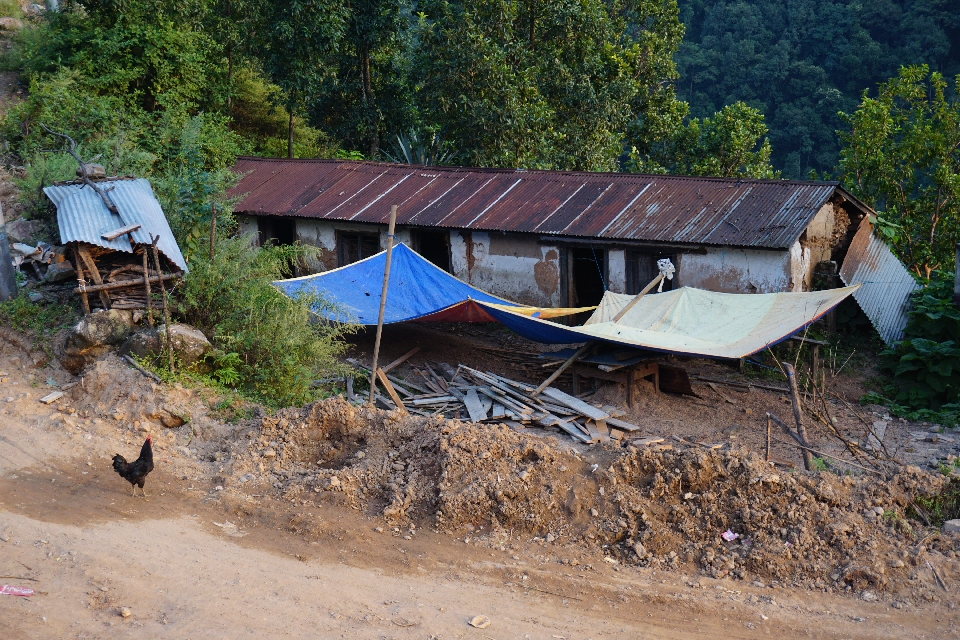 Right now they have to rent a room or only a bed for a relatively big amount of money at residents of the village.
Help currently needed!
Approximately 50% of the planned costs are currently missing for the ongoing project to build a school hostel (details of the project can be found here). If everyone contributes a small part, we can all do something about poverty in Nepal by supporting local education directly.