Updates about Student Hostel 2020
November 2020
The time has come!
Construction of the student hostel in Samundratar is expected to start in December 2020.
Our drawings have sent to the school in Samundratar and will be supplemented and adjusted by the responsible specialists on site with the necessary work.
So construction can begin despite the Covid19 pandemic. Not only for the school and the pupils - also for the local workers an important job that secures their income and the livelihood of their families.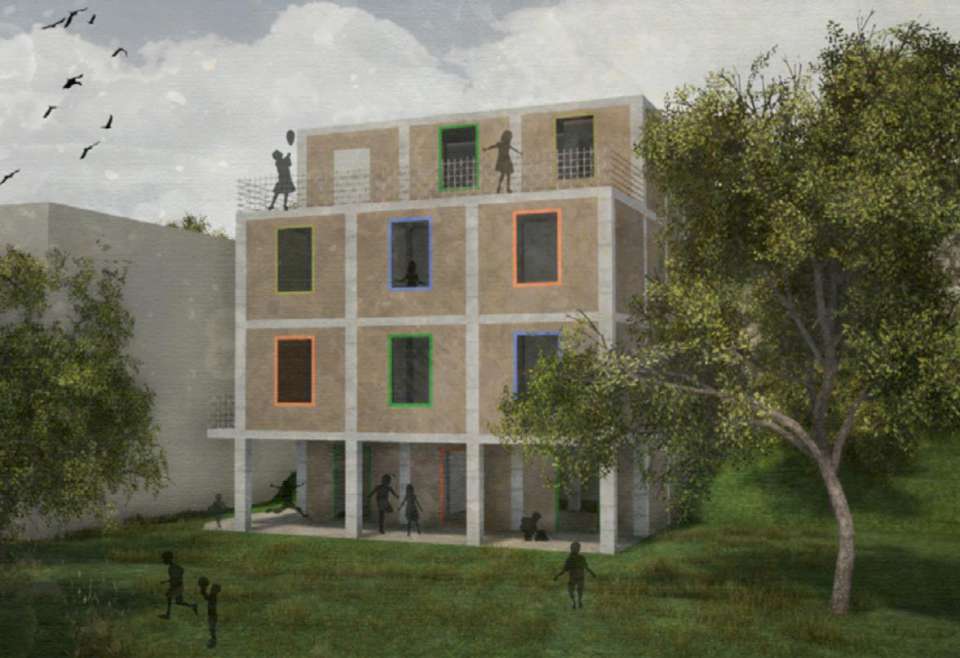 Six rooms each are planned for the first and second floors. The rooms are designed for an occupancy of 4 students. In this way we can accommodate a total of 48 students with separate floors for girls and boys.
Access for disabled pupils is also provided as an option on the ground floor.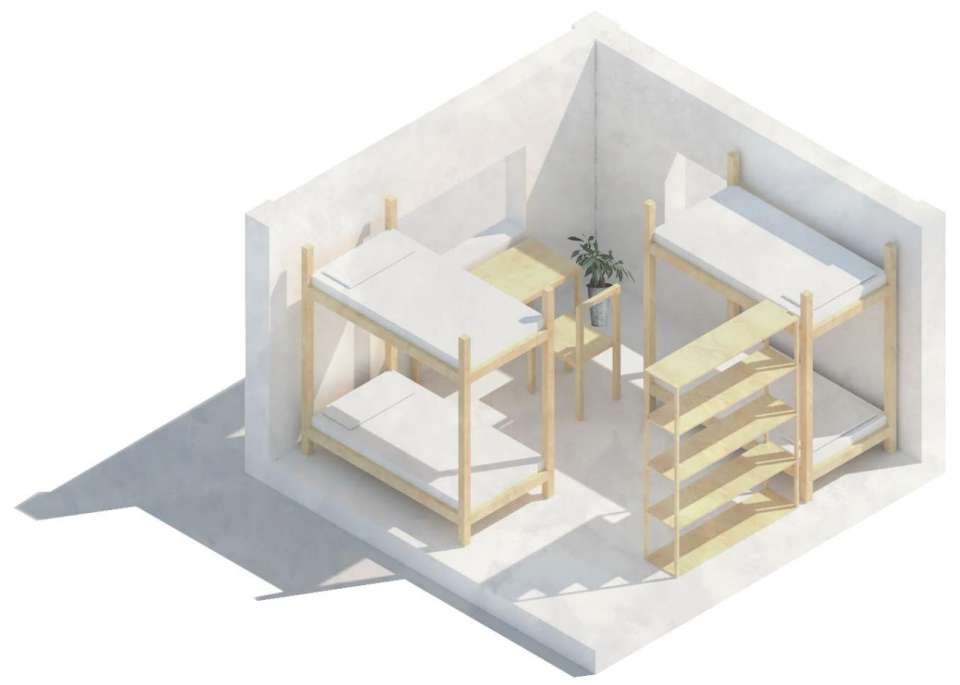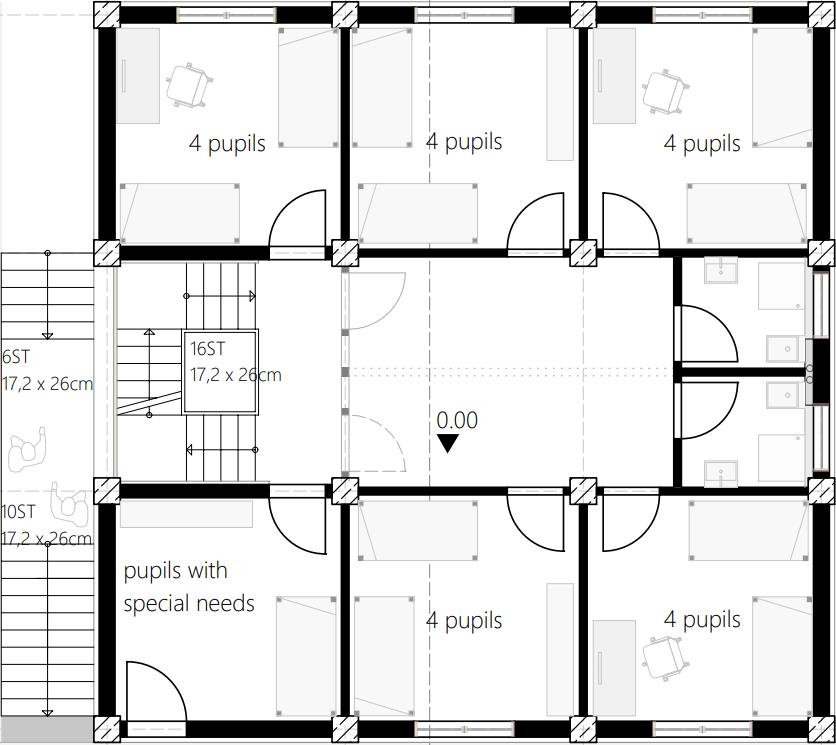 On the roof there are rooms for teachers/supervisors.
The roof terrace is accessible to everyone.
We still have to wait and see to what extent our financial resources will be sufficient to complete the construction. The final cost has not yet been determined. We also hope for generous donors to enable children and young people in Nepal to receive an appropriate education.
In addition to the financial support for the construction, we will continue to pay the school fees for the 11th and 12th grade. With an average annual income of 400 euros, school fees of 60 euros per year are a lot of money - and often a reason to leave school.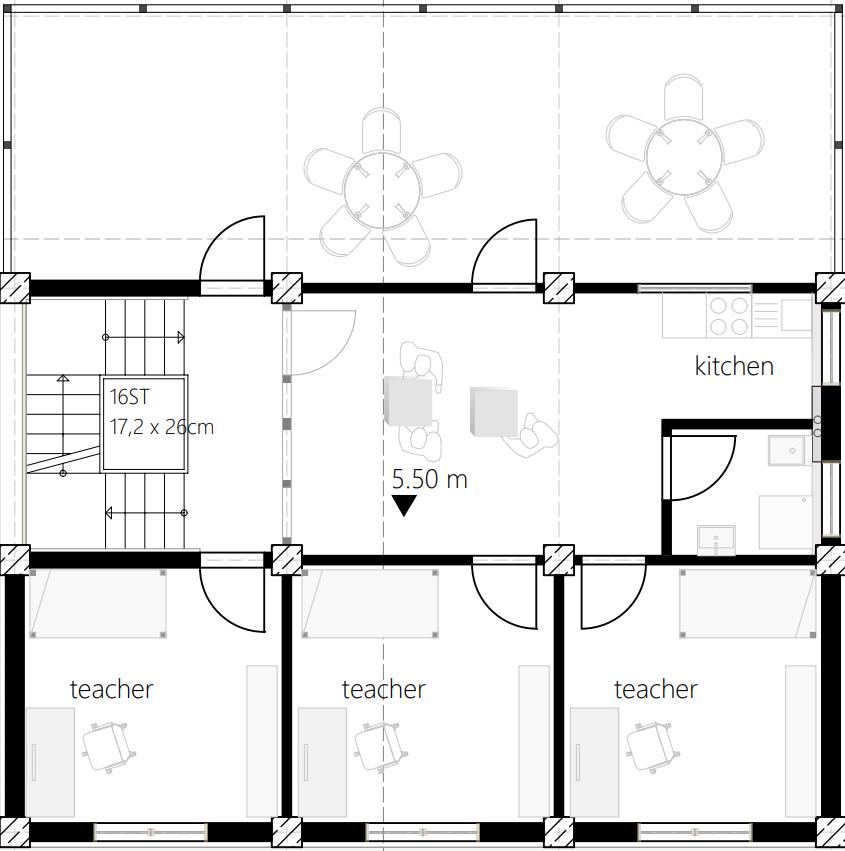 March 2020
The old building, which was marked by the earthquake, has been torn down and the building site with a buildable area of 13m x 11m has been roughly leveled.
Because of the Covid19 pandemic, the building site could not be measured as planned during a visit by the university. The drafts for the student hostel have therefore not been finalized with the school management committee. But the experts on site have the experience and know-how to start and implement the construction.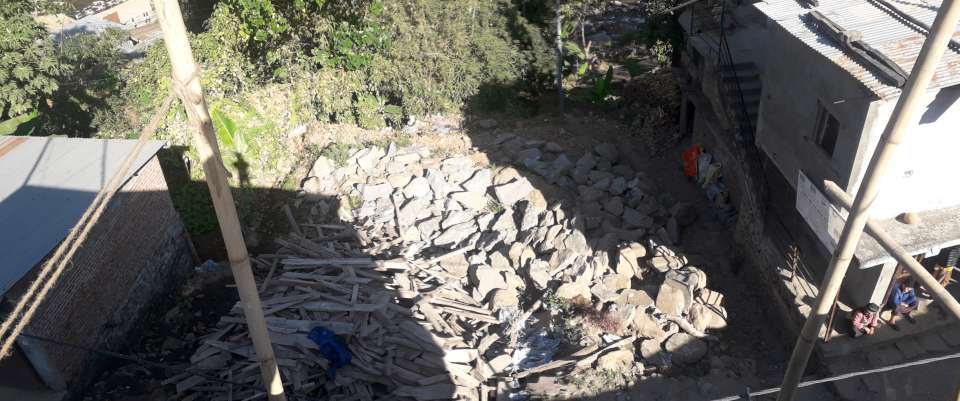 January 2020
The first drafts for the student hostel by students from the University of Applied Sciences in Karlsruhe are ready and have been sent to the school management committee for selection.
The design of master student Hermann Geugis was selected.

Help currently needed!
Approximately 50% of the planned costs are currently missing for the ongoing project to build a school hostel (details of the project can be found here). If everyone contributes a small part, we can all do something about poverty in Nepal by supporting local education directly.